Nugget draws attention wherever he goes because of his beautiful and flashy markings. He is the complete package, having inherited Carbon's wonderful and easy going temperament, and Lilac's love of cuddling.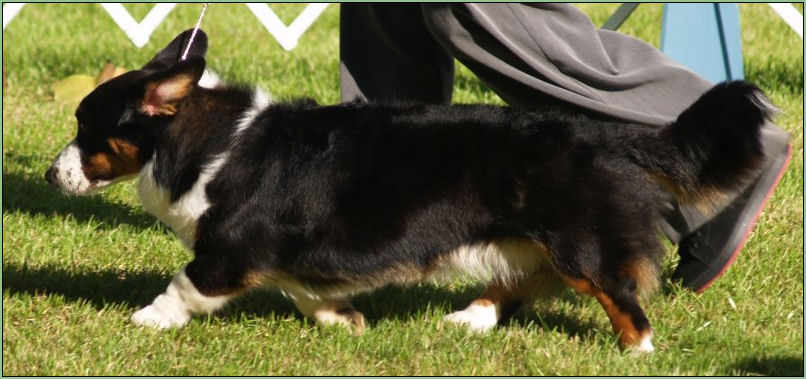 Nugget boasts a wonderful front, heavy and round bone, a level topline, great shoulder angles, and an excellent tail set.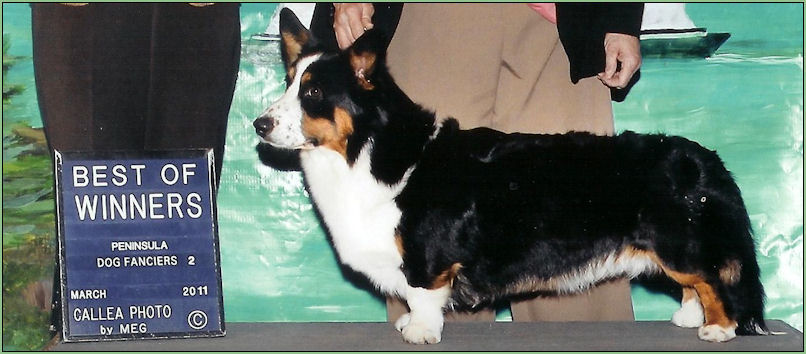 He is much loved by and shares a pillow with Nancy Andrist, in Kingston, WA.