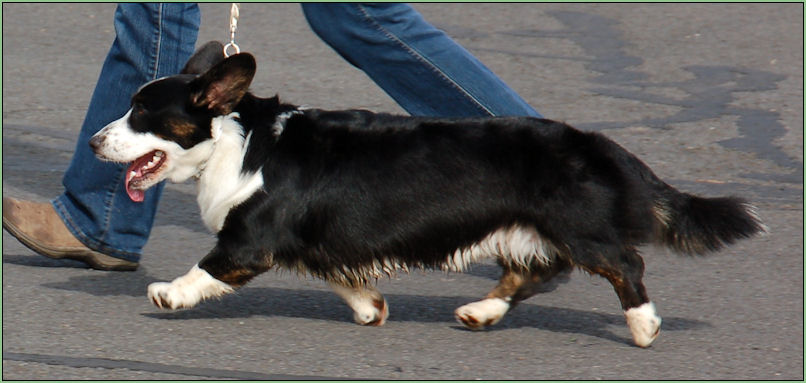 His virtues are abundant, including a beautiful Cardi front and huge bone. His beautiful front angles are matched by a lovely turn of stifle. He sports a perfect topline and one of the best croups I have seen. His low set tail never rises above his topline. He has a perfect coat that is truly "wash and wear", so no special grooming is required! He moves well all three ways and is a cookie cutter show dog, always wagging his tail in the show ring.
Jett finished his championship in the USA and was exported to our friend in Australia, Rebecca Jamieson. I believe Jett is destined to be an influential sire and we have frozen his semen for future use in the states.
Jett goes Herding
These videos were taken at Jett's first herding test
Jett as a sire
Below are pictures of a few of Jett's show stoppers.