| | |
| --- | --- |
| | About Us |
In mid-1974, I was introduced to Saula, a puppy who would ultimately change my life. The year before, I'd had the pleasure of watching her father work in advanced obedience and tracking. "Brig" was a flashy blue-merle Cardigan Welsh Corgi who never took his eyes off of his owner/trainer, Helen Cramer. I was smitten!


Champion Saula, 1974
click for larger, 67K image

Champion Skii


Champion Mica


Champion Bucky
BISS and All Breed Best in Show winner
I was one of the fortunate ones, guided by an exceptional breeder into the sport of dogs. Saula took "Best of Breed" from the puppy classes four times, and each time was pulled in the working group for consideration. She finished her championship and was "High Novice B" Obedience on the same day at the Beverly Hills Kennel Club show, proving that mixing conformation and obedience only enhances a dog's performance. Cardigans are very, very smart indeed!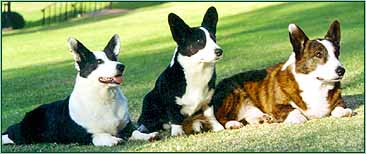 3 generations of Coedwig Champions:
Mica, Opal and Bucky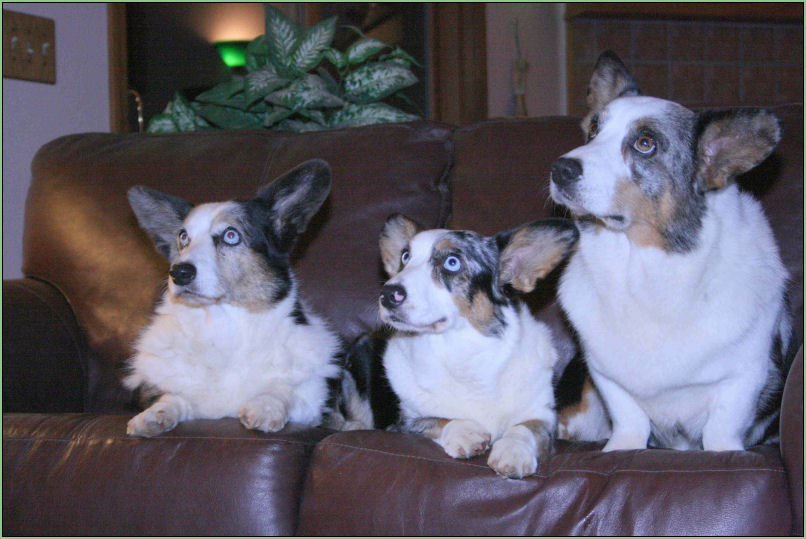 3 generations of beautiful blues:
Abbey, Lilac and Glacier
| | |
| --- | --- |
| Leda working with Mystique in training and grooming room | In 2001, we added a very special individual to the Coedwig family: Leda Thompson. Leda kept sneaking away with Coedwig dogs: Glacier, Fancy, Abbey, Jolee... Leda and I traveled to shows together, made breeding and training decisions together, and began sharing the huge responsibility of keeping records, handling correspondence, applying genetics principals, and training and showing. We discovered that where one of us was weak, the other was strong. |
Leda had an MA in Administration, and was an Instructor in Business Technology at Arkansas State University at Mountain Home. She was a whiz at computers and paperwork, and does most of the correspondence. She also had a wonderful, patient and nurturing personality, and the Cardigans adore her.
Over the years, Leda's cardigan family grew and she never worried about being cold at night!
Unfortunately we lost Leda in December of 2020.
She will be forever missed.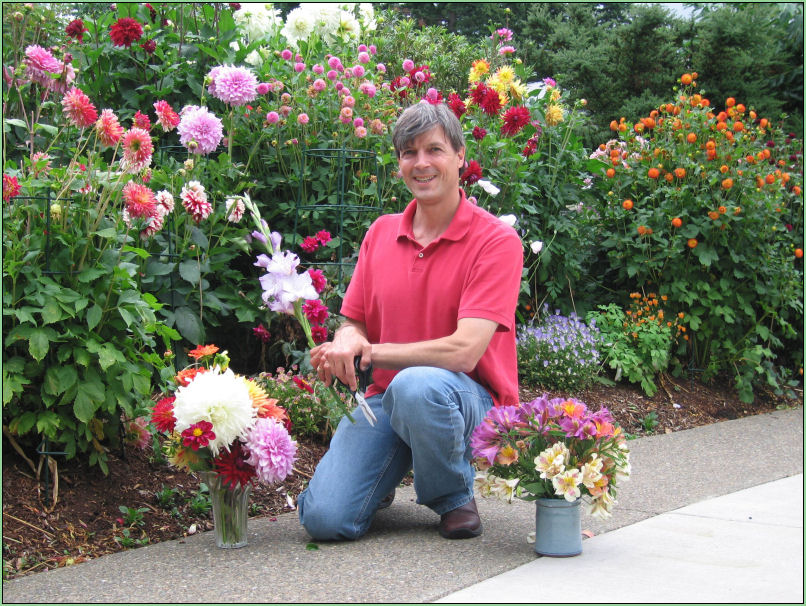 I started in dogs in 1997 and was spoiled with an 11 time Best in Show winning Field Spaniel named 'Henry'. To date he is the top winning FS in history. Little did I know how rare that is! I am an avid duck and goose hunter and love passing the long hours with my dogs in the duck blind. When not out in the field or in the show ring, I work as a gastroenterologist. I get to play video games for a living! A mutual friend at work introduced Kim and I, since we both had show dogs. Our first date was a picnic in a lovely local park, chaperoned by Carbon and Audrey. We have been inseparable ever since!


--Leo Eickhoff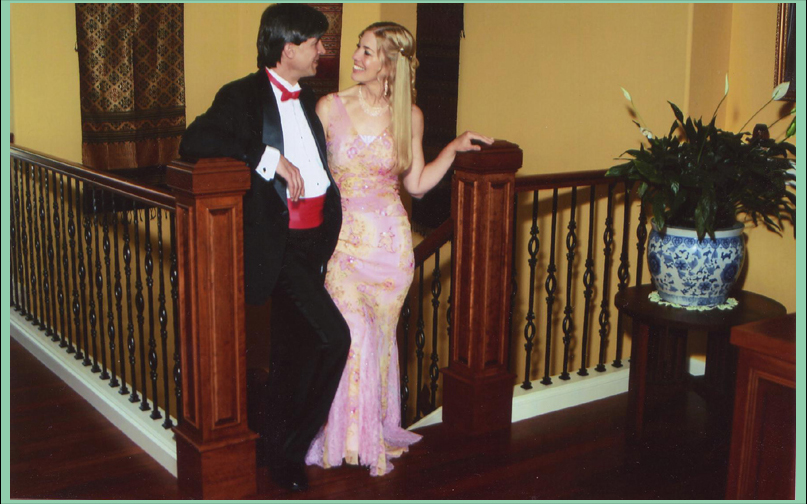 On our Wedding Day, 2005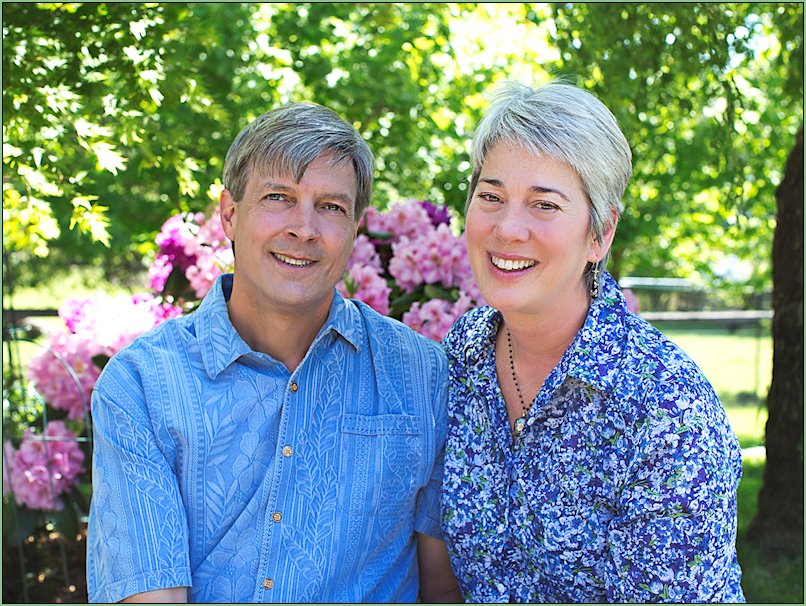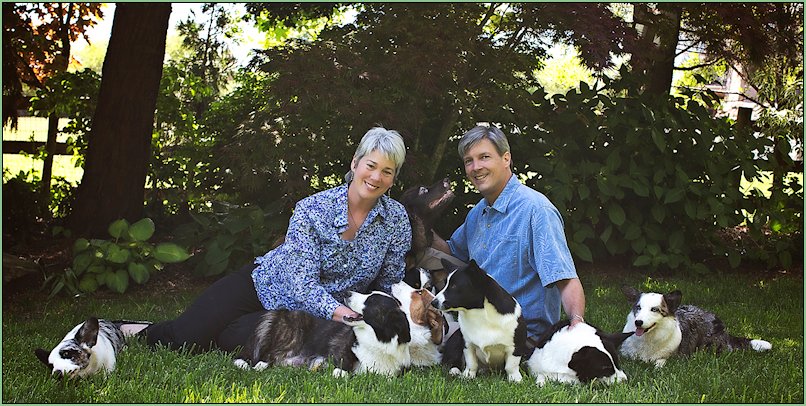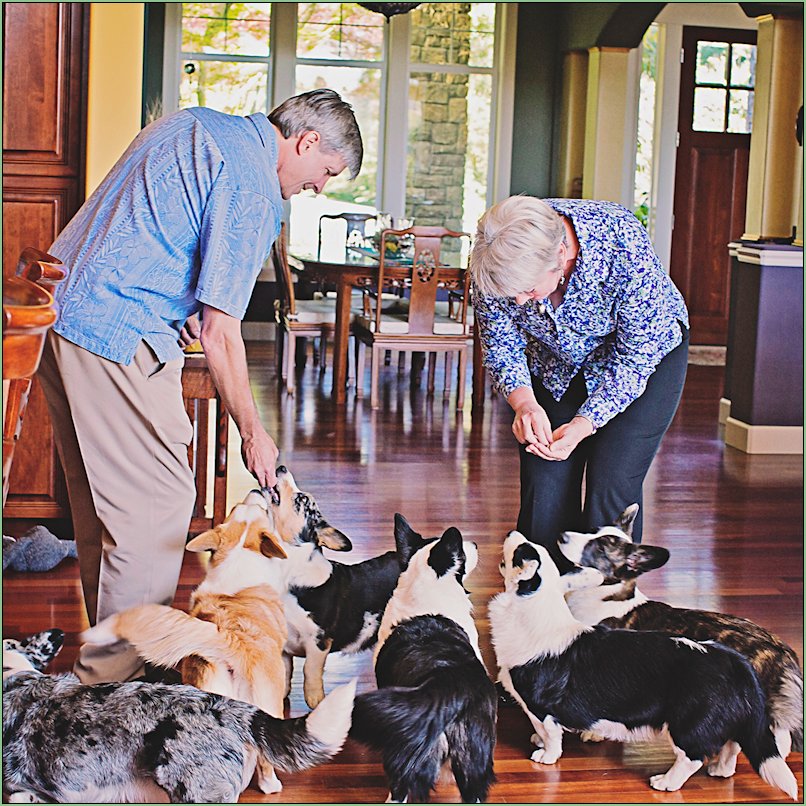 Below: Kim at age 18 with her dog, Arrow



I was born in the year of the dog, and perhaps that was a very telling Chinese fortune! I showed and placed with my first dog at the age of 11, and have been showing dogs ever since. The year 1974 brought me my first Cardi, and I have enjoyed every aspect of sharing my life with this wonderful breed. My professional life started as an Animal Health Technician, then as a Paramedic, and onto Nursing as a board certified ER nurse. I was a travel nurse for several years in ER/ICU medicine. Since retiring in 2010, I am a full time Cardigan enthusiast. My other hobbies include gardening, cooking, hiking, and reading.

--Kim Shira

Breeders:
Looking for a good pedigree program?
Coedwig recommends
WinPed
.