Maya in the best in show ring with Leo

Maya is noted by top breeders and judges for her exceptional breed type, lovely silhouette, long graceful neck fitting into perfect shoulders, abundant forechest, dead level topline, gently sloping croup, super turn of stifle, short loin, ideal spring of rib, correct coat, and exceptional movement. Her fantastic show attitude is nothing short of icing on the cake! Click here to see Maya on the move.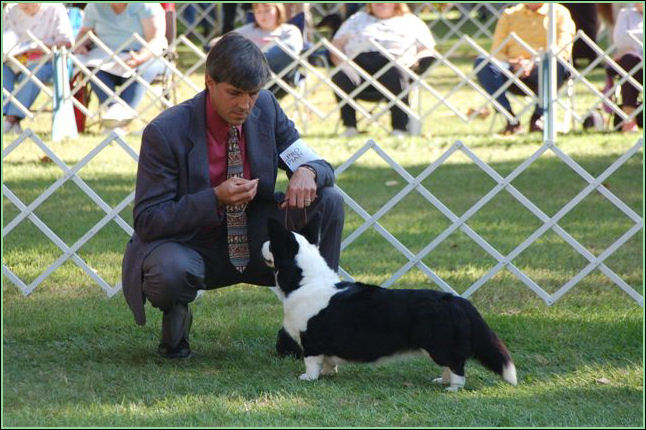 A man and his dog, in the group ring in Richland Wa. on the way to a group 3
We adore our Maya!
Pictured below at 6 months old, and already showing the great promise that she has so beautifully fulfilled!