Champion Tafarnwr Coedwig Sapphire OJP HT VCX CGC TDI
Carbon x Holly
Award of Merit Winner, 2001 National Specialty -- at only 14 months of age!
Multiple group winner!

Thank you Mary Belloff, for letting us have our lovely Sapphire!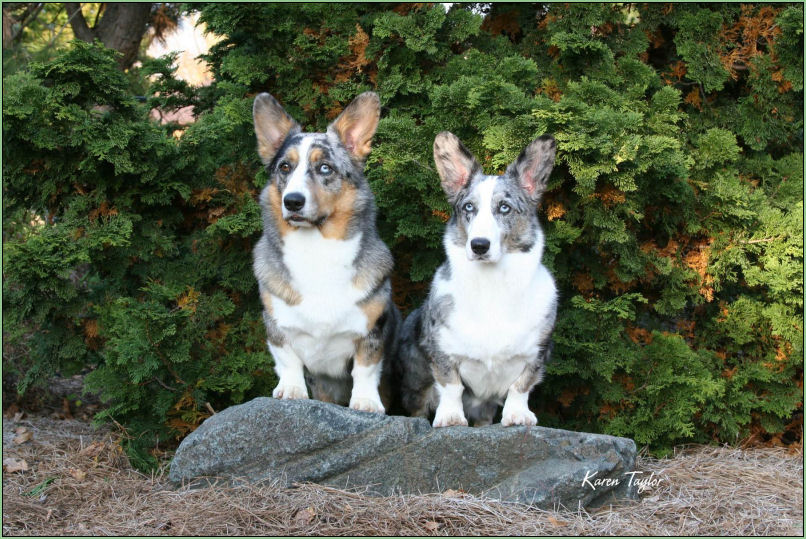 Sapphire, right, with her full brother Charles, Ch. Tafarnwr Prince of Wales OAP OJP HCT1, who is also a group placer, at age 9.